Just when you thought it couldn't get any worse… covid-19 wanes whilst bird flu waxes.
With Christmas around the corner and demand for poultry at it's yearly high, bird flu has made a resurgence.
Chief UK vets made the difficult decision to impose isolation after the disease was detected in both captive and wild birds.
Although the risk to humans is "very low", all captive birds in Britain will have to be kept indoors from the 14th of December. This is to prevent them catching the disease from wild birds.
The government emphasised that it should, "not affect the consumption of poultry products".
Poultry products include: chickens, ducks, turkeys, geese, pigeon (bred for meat), partridge, quail, guinea fowl and pheasants.
In a joint statement, veterinary chiefs said "swift action" was required to prevent the spread.
"Whether you keep just a few birds or thousands, from 14 December onwards you will be legally required to keep your birds indoors, or take appropriate steps to keep them separate from wild birds," read the statement.
"We have not taken this decision lightly but it is the best way to protect your birds from this highly infectious disease."
Thankfully, whilst there are numerous strains of avian influenza, few affect humans.
The H5N8 strain, which is the most common in the UK, has never affected people.
Covid-19 wanes bird flu waxes: Symptoms?
Birds affected may display any of the following symptoms:
Sudden death without any signs.
Lack of coordination.
Purple discoloration of the wattles, combs, and legs.
Soft-shelled or misshapen eggs.
Lack of energy and appetite.
Diarrhea.
Swelling of the head, eyelids, comb, wattles and hocks.
Nasal discharge.
Decreased egg production.
Coughing, sneezing.
Bird's found to have the flu will have to be slaughtered in order to prevent the disease spreading.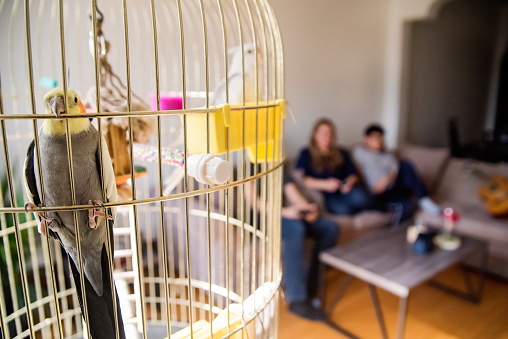 Free range?
Farmers marketing their birds as "free range" may continue to do so for up to 12 weeks. However, after this period they will have to rebrand as barn reared.
Eggs can remain free range for up to 16 weeks but after must be labelled "barn produced".
Aimee Mahony, chief poultry adviser for the National Farmers' Union, said the new rules were "a logical next step".
"These new measures mean that every poultry keeper, whether you have one hen in the garden or a large poultry business, must house their birds indoors.
"I would urge everyone with poultry to take these measures seriously," she said.
Sources:
https://www.bbc.co.uk/news/uk-55201167